About us

Member Organisations
Member Organisations
EurAc has 36 member organisations from 11 European countries (9 EU Member States plus Norway and Switzerland). EurAc members are non-governmental organisations (NGOs) and networks of NGOs. As of November 2018, EurAc also welcomes individual membership.
Click on the picture or HERE to see the interactive map of EurAc member organisations' headquar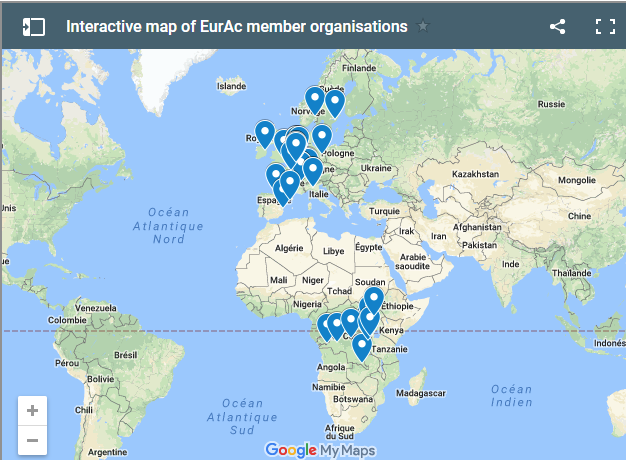 ters and offices in Central Africa.
For more information on the network and our work, read our presentation leaflet. 
                                            How to become a EurAc member 
 EurAc welcomes membership applications from NGOs based in Europe (geographical Europe) working on or in the Great Lakes region of Africa, as well as from individuals based in a European country (geographical Europe) who have a particular interest in this region.
        =>  Click HERE to get more information about EurAc membership for organisations (institutional members) and individuals.
If you have any questions, you can also contact Brune Mercier at brune.mercier@eurac-network.org.