About us

Member Organisations
Member Organisations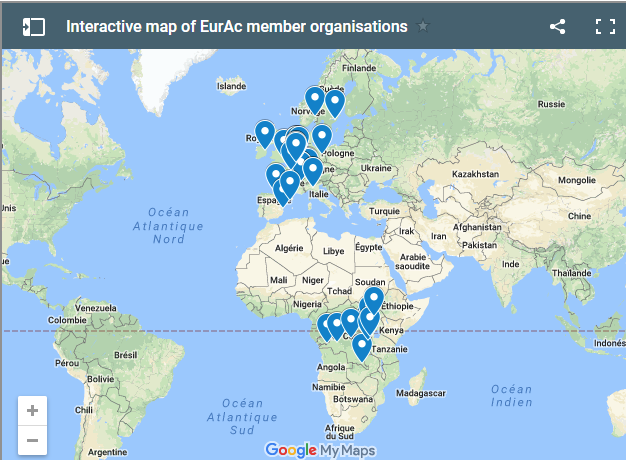 EurAc has 36 member organisations from European countries (EU Member States plus Norway and Switzerland). EurAc members are non-governmental organisations (NGOs) and networks of NGOs. EurAc also welcomes individual membership. 
Take a look on the 2021 interactive map of EurAc member organisations' headquarters and offices in Central Africa.
Become a EurAc member
 EurAc welcomes membership applications from NGOs based in Europe (geographical Europe) working on or in the Great Lakes region of Africa, as well as from individuals based in a European country (geographical Europe) who have a particular interest in this region.