Cordaid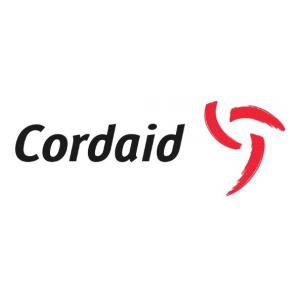 Cordaid is one of the largest development aid organizations in the Netherlands.
In fragile and conflict areas Cordaid rebuilds trust, resilience and self-reliance. They equip and empower local communities to set their peace and development agendas and become leaders of social transformation. They stimulate women's leadership programs and they have a strong focus on entrepreneurs and youth, as Cordaid believes they are key change agents in establishing peace and prosperity.
Cordaid helps build government systems that are sustainable and responsive to community needs. They launched Results-Based Financing (RBF) for healthcare over a decade ago. In 2014 they successfully expanded RBF to education, and security and justice programs.
Cordaid has an excellent track record in pioneering innovative ways of funding. In fragile contexts, they promote a more resilient business climate through locally managed investment funds, serving the risk capital needs of small- and medium-sized enterprises. Cordaid's targeted training on core business skills helps local entrepreneurs to organize and access new markets.
Country(-ies) of operation/intervention in Central Africa:
Angola, Burundi, Cameroun, Central African Republic, Chad, Democratic Republic of the Congo (DRC), Rwanda, South Sudan, Tanzania, Uganda
Thematic areas of focus :
Agriculture, Culture, Democracy, Development, Education, Environment and climate change, Fight against impunity & reconciliation, Food security, Health, Humanitarian relief, Information sharing & outreach, Justice, Land conflict, Microfinance, Migration, Natural Resources, Peace & Security, Sexual and Gender-based violence, Women's participation