Entraide et Fraternité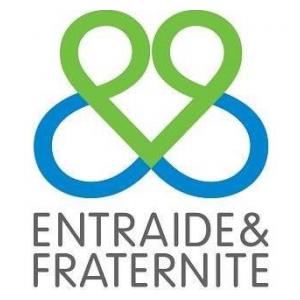 Contact:
Rue du Gouvernement provisoire, 32
Belgium
Entraide et Fraternité is a Belgian Catholic organization established in 1961 to create a fairer world. Its vision is a world where North and South populations, especially the poorest and most marginalized, live in a fair and equal society, and fully enjoy their rights, within a solidarity-based international community.
This development cooperation NGO promotes international solidarity, reducing of inequalities and the fight against poverty by:
supporting partner organizations in Asia, Africa, Latin America and Caribbean, as actors of change in solidarity with the most disadvantaged populations (partnership);
educating the Belgian public, including Christian communities, to develop their analysis and critical reflection on the mechanisms that govern the North / South relations, in order to promote individual and societal change (education);
challenging, through advocacy and policy analysis, the current unfair structures and mechanisms and proposing alternatives (political action)
Entraide et Fraternité works on three major thematic areas:
The right to food, particularly through the support of peasant/family agriculture in order to achieve food sovereignty.
Children and youth's rights, through the attention given to initiatives where children and youth are empowered as actors.
The civil and political rights, through the support of civil society organizations promoting the participation of marginalized groups to defend their rights.
Moreover, Entraide et Fraternité provides the necessary resources to develop projects defined by partner associations, these are initiatives that address the root causes of misdevelopment and encourage the participation of those most affected. Priority is given to promising projects for change in areas such as rural development, social economy, conflict prevention and resolution conflicts, minority rights, etc.
Country(-ies) of operation/intervention in Central Africa:
Burundi, Democratic Republic of the Congo (DRC), Rwanda
Thematic areas of focus :
Agriculture, Food security