PAX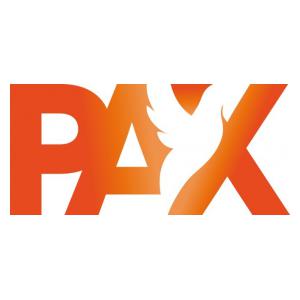 PAX is a non-profit, non-governmental peace organisation working on themes in The Netherlands and around the world. Its aim is to bring about peace, reconciliation and justice in the world, by working with people and organisations in conflict areas. PAX is supported by a wide group of involved citizens, social organisations and churches, including the Roman Catholic Church and the Protestant Church in the Netherlands (PKN).
PAX works on the basis of two central values of peace in conflict areas:
human dignity
solidarity with peace activists and victims of war violence
Its central values lead to a distinct vision of peace and security. In its peace work, they are guided by the concept of human security; the protection and security of civilians leads its responses to conflicts.
PAX links its work with partners on the ground in conflict areas to decision makers at the national and international level, especially at the EU level.
Country(-ies) of operation/intervention in Central Africa:
Democratic Republic of the Congo (DRC), South Sudan
Thematic areas of focus :
Fight against impunity & reconciliation, Human rights, Land conflict, Natural Resources, Peace & Security