Agir Ensemble pour les Droits Humains (AEDH)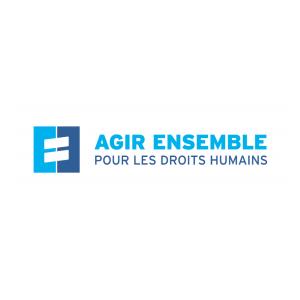 Agir Ensemble pour les Droits Humains (AEDH)
Agir Ensemble pour les Droits Humains (AEDH) is a French NGO that has been fighting to defend and promote human rights and basic freedoms worldwide since 1989.
AEDH's priority is to support concrete activity for the defence and promotion of human rights in countries of the South and the East. They support projects that are planned and carried out by local NGOs and they believe that the local front line NGOs know best how to fight for their fundamental rights.
The real defence of human rights is a matter of deeds rather than words. And to do this AEDH has to find the funds and the means to support those who protect the victims, defend democratic freedoms and promote respect for the rule of law.
AEDH's partners are working on the most fundamental rights. They:
Deal with the worst abuses: torture, arbitrary arrest, rape, human trafficking
Defend the rights of the most vulnerable, whether they are prisoners, ethnic minorities, LGBT…
Promote respect for women's and children's rights
Fight against impunity
Strengthen the rule of law.
Country(-ies) of operation/intervention in Central Africa:
Burundi, Cameroun, Chad, Democratic Republic of the Congo (DRC), Gabon, Republic of the Congo (Congo-Brazzaville), Rwanda
Thematic areas of focus :
Peace & Security, Human rights