Memisa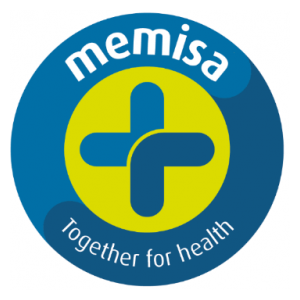 Memisa is a Belgian medical non-governmental organization working in the field of development aid and cooperation. They are fighting for access to healthcare for everyone, especially for the most vulnerable. Two of their priorities are maternal and infant mortality.
Together with partners, they support health structures already existing. In concrete:
Memisa improves the quality of medical care (training, medical equipment, infrastructure, medications);
Memisa is implementing several systems that make medical care affordable financially (mutual societies, solidarity funds, flat-rate payments ...) and physically (appropriate emergency transportation: motorcycle ambulances, ambulance boat, etc.) for the most deprived people;
Memisa supports the administration of the health system (health centers, hospitals) based in areas that Memisa supports.
Memisa seeks lasting change by strengthening the skills of local staff while stimulating autonomy.
Memisa is also active in Belgium, where it organizes information and awareness campaigns on its various projects. In DR Congo, Memisa structurally supports several "health areas", which means millions of people. They are also active in Benin, Burundi, Congo - Brazzaville, India and Mauritania.
Country(-ies) of operation/intervention in Central Africa:
Republic of the Congo (Congo-Brazzaville), Burundi, Democratic Republic of the Congo (DRC)
Thematic areas of focus :
Health, Humanitarian relief