SOS Faim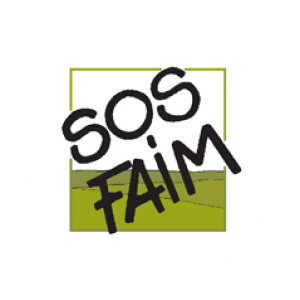 SOS Faim is a Belgian development NGO that has been actively fighting hunger and poverty in rural areas of Africa and Latin America since 1964.
Nearly one billion people are suffering from hunger, two-thirds of whom are farmers and their families living mainly in developing countries. This is the major paradox of our time: farmers could feed the world but are the ones who suffer most from hunger, even starve to death.
If hunger's main victims worldwide are farmers in the South, it is because they are so poor that they cannot obtain food even though there is enough of it.
SOS Faim supports family farming to change this unacceptable situation.
SOS Faim's overarching aim is to fight hunger and poverty by supporting family farming in two main ways:
First, build the capacities of farmers in the South by providing them with technical, organisational and financial aid so that they can improve their food, economic and social situation themselves lastingly and ultimately become autonomous.
Second, raise the awareness of and mobilise people in the North to influence, along with our partners in the South, policies that influence hunger and poverty in developing countries.
SOS Faim does not have expatriate staff; it works in close collaboration with local partners such as farmers' organisations, producers' associations and microfinance institutions. SOS Faim doesn't do charity—it supports their own actions to allow people in the South to be the agents of their own development.
Country(-ies) of operation/intervention in Central Africa:
Democratic Republic of the Congo (DRC)
Thematic areas of focus :
Natural Resources, Land rights, Land conflict, Agriculture, Food security