Médecins du Monde Belgique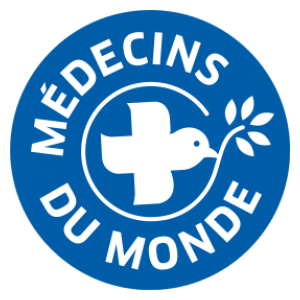 Médecins du Monde Belgique
Médecins du Monde (MdM)-Doctors of the World Belgium is a medical development NGO, who is part of an international network. They provide medical assistance to vulnerable groups in Belgium and in the rest of the world. MdM wants universal health coverage as they believe everyone must have access to care without obstacles (financial, cultural, geographical, etc.).                     
Their mission is to contribute to the autonomy of excluded populations: their health programs, in Belgium and throughout the world, are also programs pushing for the implementation of an effective universal right to health.
Their mission is based on three pillars that complement each other:
Heal: MdM wants to give people real access to health care. Its approach is global - they are concerned with mankind as a whole - and community -, not only with its illness, by encouraging the participation of the communities with which they work.
Testify: talk about facts, describe reality, give figures. Through their experience in the field, MdM challenges local, regional, national and international authorities about their practices and their effects on human health and rights.
Change in a sustainable way: MdM wants to do more than heal, they want to change things. MdM stands by the people they help to give them or give them back access to traditional health care.
MdM is therefore fully committed, independent and promote values of social justice, balance and empowerment.
Country(-ies) of operation/intervention in Central Africa:
Democratic Republic of the Congo (DRC)
Thematic areas of focus :
Migration, Women's participation, Sexual and Gender-based violence, Awareness raising & Outreach, Development, Health, Humanitarian relief, Human rights