Louvain Coopération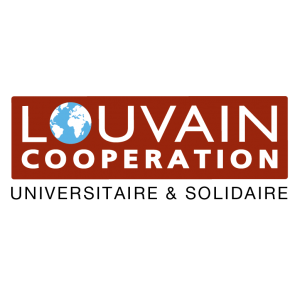 Contact:
Avenue du Grand Cortil, 15A
Belgium
Louvain Coopération, the NGO of the Catholic University of Louvain, put academic skills into practice to meet the challenges of development. By offering innovative and tailored solutions, Louvain Coopération fights against hunger, poverty and disease, alongside the most disadvantaged ones.
Active in Africa, Latin America and Asia, this NGO gives people the means to take control of their destiny by ensuring the quality of health care and making them accessible to all as well as developing food security by the micro-entrepreneurship.
In Belgium, the NGO informs and raises awareness of the academic and campus community about development challenges and North and South relations.
Country(-ies) of operation/intervention in Central Africa:
Burundi, Democratic Republic of the Congo (DRC)
Thematic areas of focus :
Natural Resources, Sexual and Gender-based violence, Agriculture, Food security, Health, Education