FONCABA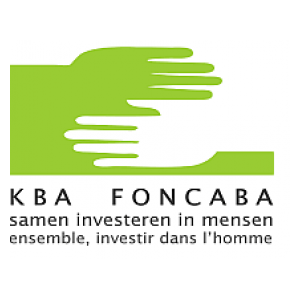 FONCABA is a Christian-based non-profit organization that exists since 1960. Its vision is based on the values ​​of solidarity, justice and humanism. FONCABA is recognized by the authorities, specializing in strengthening African civil society. Thanks to FONCABA, members of local organizations receive the means to improve in different areas through specific training.
Its mission: In the spirit of reciprocity, FONCABA provides Africans people with an opportunity to be themselves, and to build the future together.
Its vision: FONCABA wants to work to build a fairer society where everyone is respected in its own and societal identity, meaning a society where everyone has the same opportunities to develop as a responsible person within its community in order to build with others its own future and the one of its community.
Its objective: FONCABA wants to strengthen local organizations in Africa, and their core groups with a view to their own empowerment. It contributes to the emergence of social leadership in communities by organising trainings in citizen participation and development of the sense of responsibility.
FONCABA generally works with any organization in Africa that shares the same vision on development. It is present in DR Congo, Burundi and Burkina Faso.
Country(-ies) of operation/intervention in Central Africa:
Burundi, Democratic Republic of the Congo (DRC)
Thematic areas of focus :
Agriculture, Democracy, Environment and climate change, Food security, Health, Human rights, Peace & Security, Women's participation